Mm, I made two references to two pretty great musicals. 😀 Y'all should be proud a me. But guess what guys? It's a new month- and it's a new camp NaNoWriMo *cheers lustily* And I should also mention that pranks are present, roll your eyes and deal with it. (Like I don't have one myself, eheh.) Quicky recap because those are fun, and we'll get on with this. XD
March was hard. Goodbye March. But some of the greatest stuff happened that I'm grateful for.
-My family saw Captain Marvel. Admittedly, it wasn't the greatest- but that doesn't mean it wasn't a great movie! Really enjoyed it. 😀
-I wrote for my life even though it wasn't NaNo, just to see if I could. 15k in 3 days!! 😀 That's a record. I'm sure at least a quarter is junk, but I did it. I actually genuinely did it.
-I'll be honest, a ton happened that I wish didn't. A lot of times I just wanted to curl up into a ball and hop into the Pacific Ocean and drown away. Thank you to the friends who convinced me otherwise. (And for the memes. You know who you are. :P)
-us Audiosmithers released one of my favorite dramas. ❤
-I discovered Newsies (I think this one is obvious, you guys.)
-And Hamilton (that's another post in itself)
-and the sweetest movie that ever was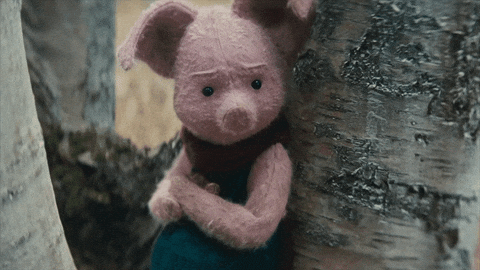 -Spring came before Winter crashed right back onto the scene so that was rather nice
-Crushed Algebra (and in return, got crushed myself)
-late nights became my best friends
-as were snickers bites
-I may or may not have done something to my blog. I think I should fix it, but ah.
-Arya Stark is surprisingly like one of my characters, and now I'm having an existential crisis trying to figure out if GoT stole from me, or I stole from GoT O_O
-ended up with some rather interesting scenes and plotted for my new novel at church. On notebook paper. In smudged writing. For about 25 minutes. 🙂
March, you marched on. Good for you.
Favorite Song
Ben Rector is a master of using common words to write priceless gems, and Brand New was probably one of his bests. (They're all good though. XD) Up there with this is Winners Don't Quit by Owl City, and Little Things by Maddie Poppe. 🙂
Favorite Book
Also known as Love To Everyone, this book hit me right in the feels as I was reading it. Clarry is such a well written character, and the setting- the setting is just so real. And it's sad. And heartbreaking. And just- ahh what do you say about a book that's so good you can't just say it?? *dies*
Favorite Quote
This.
And this.
And most importantly this.
So all that to say,
LET'S GO, APRIL. 
Oh. That prank.
It's actually not a prank.
It's a parody. A NaNoWriMo parody.
Enjoy!
(yes, it's cringey and bad and my voice sounds terrible but I had a ton of fun pretending to be a Broadway singer and altering the lyrics so please laugh as much as you want and I hope you enjoy 😀 )