Alright, let's see how far I'l go before the internet goes. This should be fun.
*sighs*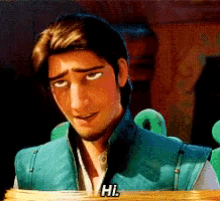 I kid you not, I spent, legit 30 seconds trying to plug in my USB. 30. seconds. Hello from the land of writing, adrenaline, and algebra. I'm tired, it's nice to meet you.
"Surprisingly, all of these teachers-  from Algebra (a very intense and scary kind of algebra) to English, to Being And Knowing In The Digital Age (something I can't believe needs to be a class since memes exist and I am very knowledgeable in such matters) follow a pattern."- The A's & B's of Normal
The past 22 days have been forever, and yet, no time at all- and for some reason, I deem those experiences worth sharing. Guess misery loves company. A wonder I don't take to my blog more often then not. XD That's all I'll say on the nonexistent topic of this blog, which, as you all know, is dead! For now. I'm active on certain sites and notsomuch on.. well.. this one. With good reason. It's winning week of NaNoWriMo, you guys.
I'm glad to say that I've learned a lot from each NaNoWriMo over the events, and this one has taught me a TON. Mostly cool things, like conserving mental energy (i.e. late night stuff) (i.e this post technically should not be written at this time) (but I had a dash of inspiration so I figured why not), that wordsprints are the best thing to exist since laptops, the importance of cultural appreciation, hOw tO wRiTe dIaLoGuE, and to not give up on my story, cause I'm just going through that "it's utter junk" stage. Which is exactly what happened to my other stories, hah, fancy that?
"But she wasn't really."  I tell Dad.
"No, no she wasn't."
"She just didn't understand."
"Sadly, no."
"Not a lot of people understand."
Difference between those and this is now I have a number of people who care (almost unhealthily) and one of them could literally kill me for not writing. It's very good encouragement, I'm telling you. I'm almost at 50k!
See? That right there, folks, is your local insane photographer/writer/weirdo in a gif. How accurate. But pretend that's a glass of iced tea, we're a family friendly blog over here.
Also, I'm just really, really glad it's spring because LOOK AT THAT BEAUTY OVER THERE. For once I'm not being frozen to death- I can sit and write outside in God's beautiful creation, the way it's meant to be enjoyed. With the sky and the sun and the clouds and it's a sometimes beautiful world we live in, as messed up it mostly tends to be.
"Oh. That's what they mean when they say they've had "squirrel" moments. I see how it is.
But then, who's they and why did they make the rules to say that? Are they the same people who defined normal?
Cause if they did they did a lousy job."
Honestly, sticky your head outta the window. Jack Kelly wasn't kidding about the fresh air, Santa Fe or no Santa Fe.
Lately I've started seriously thinking about the future, and more importantly, how am I growing as a Christian and as a person and..
I'm kinda scared. Still. There's a lot of things coming that I'm not sure of, and a gazillion things I'm guessing I'll probably never see coming. And then the hopeless task of making choices. That's another thing on my mind.
But that's to be expected, is it not?
"And I did. Dun dun dun! I swear, the way things go in my world, maybe I'm just another character in someone's story, things just happen. Like wow. I should write this down and put it into a book.
Oh wait."
Some choices could be fun- like publishing. Maybe. Picking electives. Hopefully. And then others, well, they'll keep me on my toes.
The future is a lot of things. Maybe what I need the most is to keep reminding myself Who's in charge of the future.
I think that's it ladies and gents.
Sorry for not being more active. But then also not because otherwise I'd never have gotten far on my wordcount. xD And then you wouldn't have gotten these snippets which I probably shouldn't have spoiled! 😀
NaNo ends this week. Endgame comes out on Friday. We got this.  Happy Monday and to all a good morning!